RFA Food Safety Resources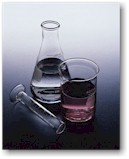 The Refrigerated Foods Association maintains a library of specialized food safety and regulatory research projects and informational resources. These resources are available to RFA members at no extra charge.
Scroll down for a list of technical projects and materials currently available through the RFA.
RFA Members: Log in now and visit the Food Safety Resources page in the Member Center for a full list of resources available - many are available to download directly from the web site!
---
RFA Technical Hotline
Technical Hotline - Call (800-237-8522) or e-mail ([email protected]) RFA Technical Director Martin Mitchell directly to get answers your technical questions and expert advice on food safety and regulatory issues.
RFA Technical & Research Projects
The following projects are organized by date, starting with the most recent:
RFA Food Safety Training for Experienced Employees DVD Program (2010) - This RFA Training DVD program will introduce your experienced employees to advanced food safety principles and test their knowledge after training. RFA Member companies receive one copy free of charge. Click here for more information on the DVD and how to get your copy!

White Paper: FDA and USDA Records Access and Environmental Monitoring (May, 2014)
Shelf Life Protocol Study (2009)
The RFA Shelf Life Protocol establishes a standardized protocol for determining the shelf life of refrigerated foods and enables individual manufacturers to compare their stated shelf life with the shelf life of similar products produced by other manufacturers. Originally developed in 2002, the RFA Protocol has been newly updated and revised to reflect important regulatory and technological changes that have occurred since that time. Utilization of the protocol is an important step in assurance of the quality and safety of refrigerated foods and in meeting compliance with anticipated regulatory changes.

NOTE: The full 2009 RFA Shelf Life Protocol Report is available to members and non-members free of charge. Please send an e-mail to [email protected] requesting the RFA Shelf Life Protocol Report. Please be sure to include your name, company and contact information.
2008 RFA Technical Project - Part 1: The Safety of Fresh and Fresh-cut Produce in the Refrigerated Salad Industry
This is a guidance document detailing the microbial safety of four fresh vegetables – cabbage, carrots, celery, and onions – that are used as ingredients in refrigerated, ready-to-eat (RTE) salad products.

The following documents have been prepared to address these issues:

(1) Literature Review of the Microbial Risks

(2) Best Practices for Produce Safety in a Refrigerated Salad Processing Plant - This document is designed to discuss "Best Practices" that can be implemented by processors to reduce pathogen contamination of refrigerated salad products. The guidelines in this document provide guiding practices for processors to enhance the quality and safety of refrigerated salad products. Given that there are major gaps in our understanding of how raw materials become contaminated, the practices described in this document are the best information presently available.
2008 RFA Technical Project - Part 2: The Evaluation of "Vegetable Treatments" in Maintaining the Safety of Produce Used in Manufacturing (2008) - As the fresh-cut produce market continues to grow, the processors and users of such produce are faced with the challenge of processing in a manner that ensures the safety of this produce. From 1996 to 2006, seventy-two foodborne illness outbreaks were associated with the consumption of fresh produce. Of these produce related outbreaks, 25 percent (18 outbreaks) implicated fresh-cut produce. If pathogens are present when the surface integrity of the fruit or vegetable is broken, pathogen growth can occur and contamination may spread. In addition, the degree of handling and product mixing common to many ready to eat food processing operations can provide opportunities for contamination and for spreading contamination through a large volume of product. Given the needs of the RFA member, the Association sponsored a project to help members utilize fresh produce safely.
RFA Training DVD (2007) - Created and produced by the RFA Technical Committee and RFA Technical Director Martin Mitchell, this RFA Training DVD covers critical topics and tasks to help refrigerated plant workers ensure food safety. Trainers can use the DVD to create awareness and then discuss plant-specific policies and procedures. RFA Members receive one copy free of charge. Click here for more information on the DVD and how to get your copy!
RFA inquiry regarding USDA/FSIS Inspection Policy and Notification: At the request of several RFA Members, RFA Technical Director Martin Mitchell sent an official inquiry to the FSIS Technical Service Center on April 2, 2007, regarding their sampling policy.
Additional RFA Technical Resources
RFA Technical Surveys - The Technical Committee has begun conducting occasional surveys of the RFA membership to find out more about certain food safety practices. Results are available to members in the Member Center and include summary of findings and full results.
Handouts from past RFA Conference Presentations:
Recent Presentations include:

Technical & Regulatory Update (2010)
Bridging the Regulatory Changes - Panel Presentation (2010)
Closing the Produce Gap - Panel Presentation (2010)
Refrigerated Foods Association Recall Manual (1997)
IFT Report on Food Allergies and Other Food Sensitivities (2001)